A Quick Guide to two artisan villages around Bhuj.
Bhujodi

and Ajrakhpur

are well-known villages that receive many visitors and textile artists around the world. Each village specializes in its own art of weaving or block-printing.
As a beginner into textile, this post outline a few studios you should visit to gain an idea of how block-printing and fabric dying works. You can purchase fabrics from artists. Also if you spend more days in Bhuj, take a short block-printing workshop from one of these artists.
Tip: If you are traveling but still want to buy fabric to make a modern dress, it is best to get it to tailor in large cities. It costs around INR 500 in Bengaluru.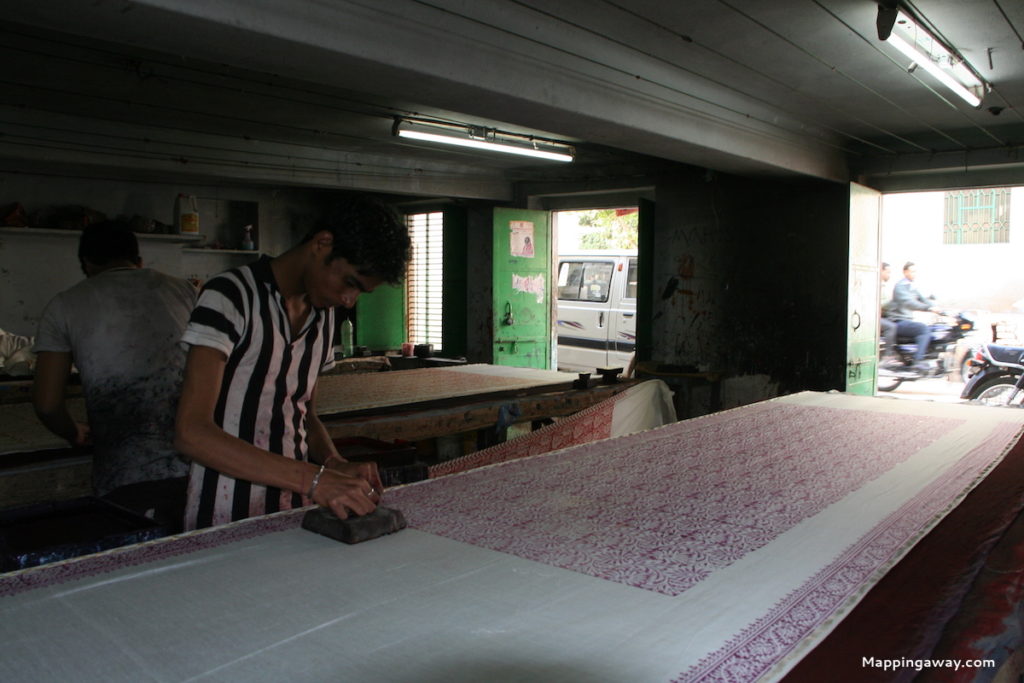 Bhujodi Village – Weaving
Vankar Vishram Valji 
Babubhai Ratansinh Vanodia Vankar – ask around for his home
Handloom Design Center
Haria Laxmi Craft Park
Tip: It's recommended to make an appointment before visiting. Artists' studios share space with living. 
---
Ajrakhpur – Block-printing
Ajrakpur Studio / Dr. Ismail Mohammed Khatri
Sufiyan Ismail Khatri
Khabbab Khatri
Khamir offers workshops and hosts exhibitions. They operate a guesthouse where you can stay.
Somaiya-Kalavidya offers various textile workshops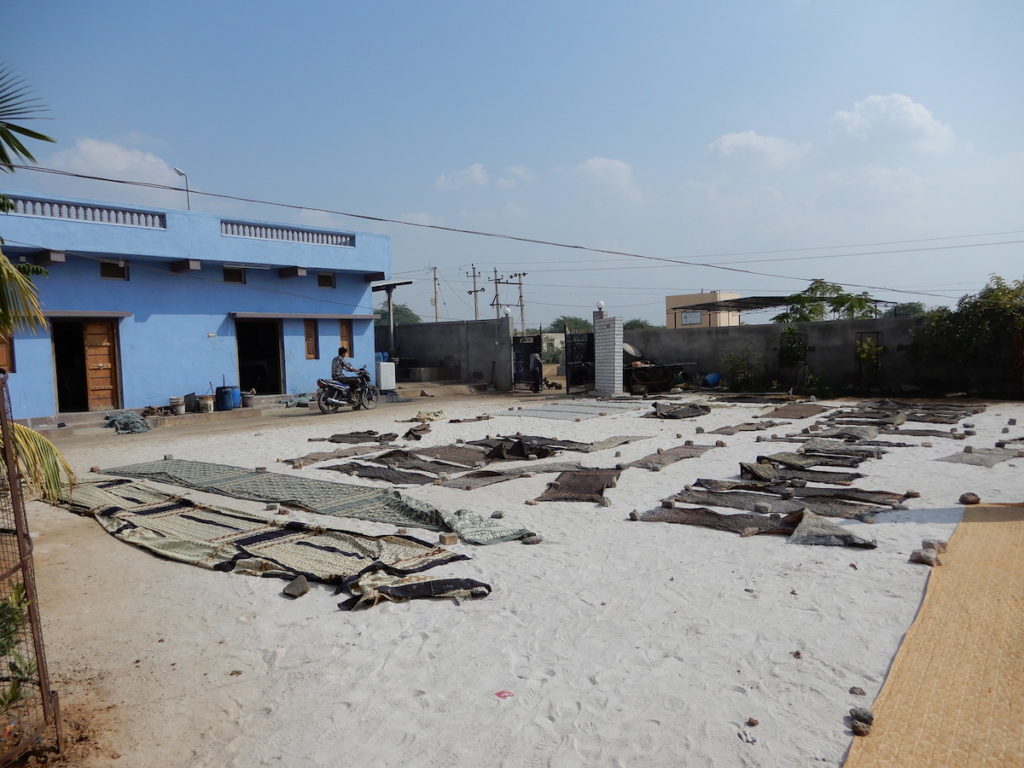 ---
How to Get There?
Option 1 Hire an auto-rickshaw for one day from Old Railway Station Road
Option 2 Take shared auto-rickshaw from Old Railway Station Road. It's cheap to do this way. You are free to explore the villages as long as you want. The disadvantage of relying on shared auto-rickshaw to the next village is a long waiting time in the hot sun and dusty highway.
Bhujodi village is about a kilometer away from the entrance gate. Rickshaw is for hire for 50 INR.
Option 3 Catch a local bus toward Ahmedabad and ask the driver to drop you at Bhujodi.
Ajrakhpur
Auto-rickshaws are by the entrance gate. If you are lucky you will get one had dropped his passenger. Walk to the entrance gate and see if any of them would go to Ajrakhpur.
I took a shared auto-rickshaw from the opposite road to Ajrakhpur.
---
Handicraft Tour
Tour is one of the best ways to experience and learn the making-process while engaging with artisans.
Open Studio Tour by Somaiya Kala Vidya organizes a tour to Bhujodi and Ajrakhpur
---